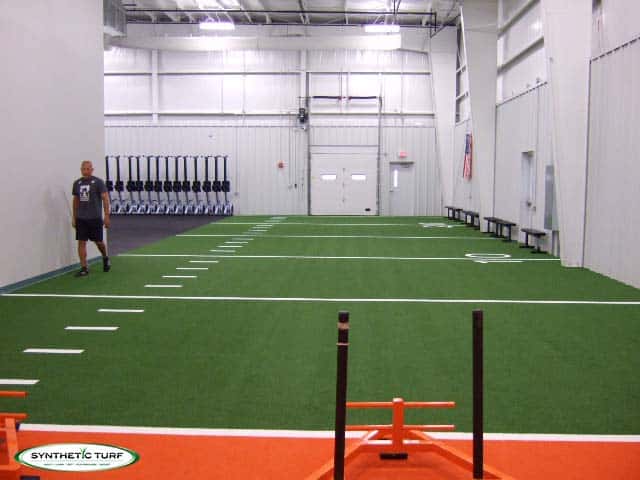 Its here- the new rage of cross-training fitness that is incorporating fitness turf, or astro turf type turf to run sprints on, do agility drills, pull sleds, etc. This type of sports turf is the carpet style turf that does not require any of the rubber infill and is maintenance free.
Cross Fit turf allows athletes to train on the same type of surfaces found in many indoor arenas. In fact, Indoor Arena Football uses this type of sports turf. The fitness industry picked up on it and now people are flipping tires on it, doing shuttles runs, 40 yard dashes, sled pulls, you name.
The good news is that we have a wide variety of choices when it comes to this "cross training turf". Call or email us today for pricing, info and samples.