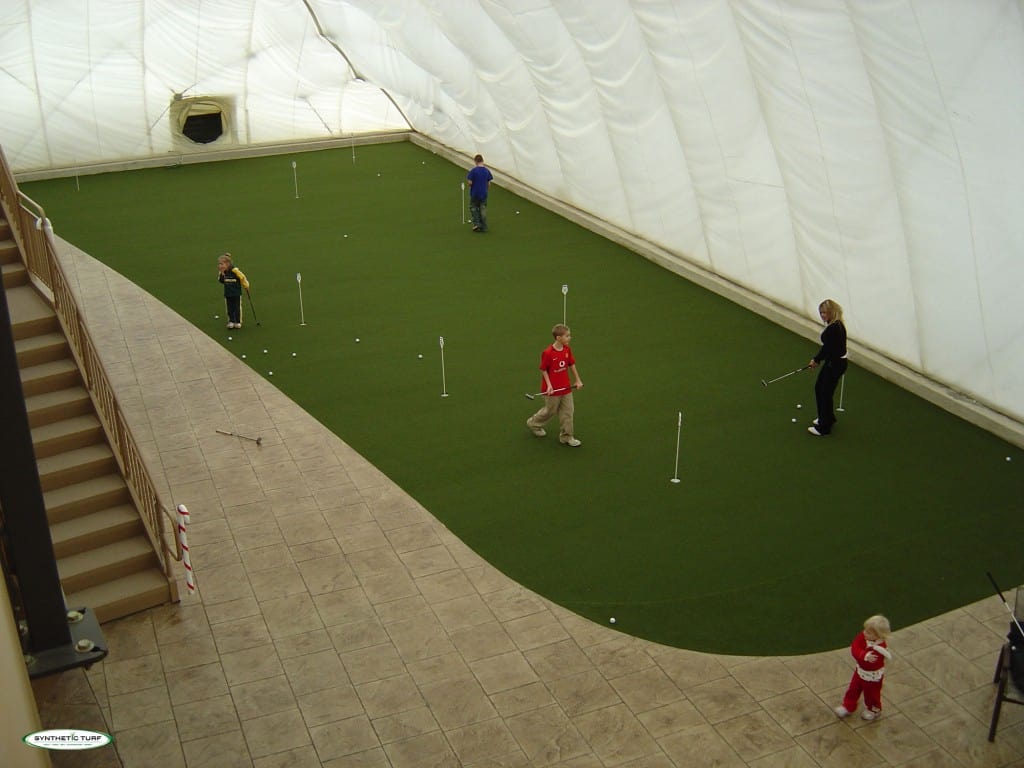 Indoor putting greens are not what they used to be. The days of the cheap felt turf that curled up on the edges are gone. No more automatic ball return or putting into a glass. Synthetic Turf of Illinois has a green for every budget. We have roll-out putting greens, modular putting greens, greens with recessed cups, fringe, rough, bunkers (yes- indoor bunkers) you name it!
Indoor putting greens are often installed in the basement in peoples homes. We also design and build commercial putting greens for golf courses, golf stores and teaching facilities. Many universities have chosen Synthetic Turf of Illinois as their putting green contractor due to our vast knowledge, experience and quality turf products.
Our modular putting greens can be installed anywhere there is a flat surface – basement, patio, den, rooftop, pool deck – you name it. These greens are designed to be portable as well. Moving? Take it with you! There is no limit to what you can do for your custom putting green. Why spend all winter driving to the golf dome when you can practice in the comfort of your own home.
Indoor golf greens are the number one training aid on the market. Your short game makes up over 50% of your strokes. Call or email us today for more information about our different indoor putting green options.