Indoor Putting Greens Chicago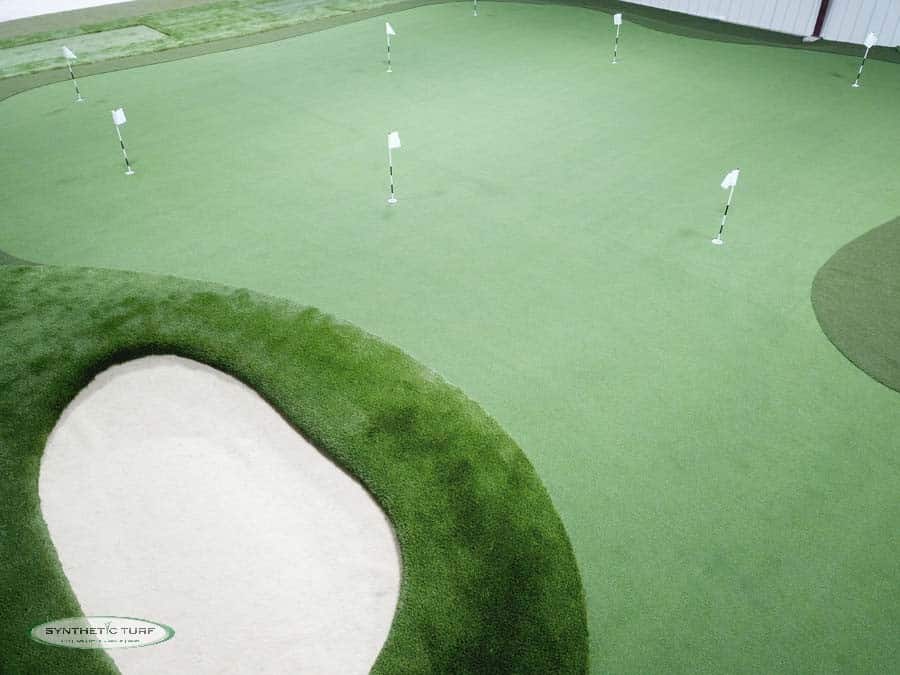 After the unbelievably bad weather that has hit Chicago recently, isn't about time to final get the indoor golf green you have always been thinking about? These greens are not your old astro turf greens. These putting greens are made of some of the finest nylon fibers available. Our putting turf is some of the densest in the industry and rolls as pure as any country club green.
Whether you are looking for a small "roll-out" green, a modular putting green- such as a Tour Links green, cored holes in the concrete floor for basement putting greens, flat star cup greens, you name it, we have an option for it. Our indoor putting greens can even have undulation, and if you have the space and the budget, hitting cages, tee mats, bunkers, we can do it all.